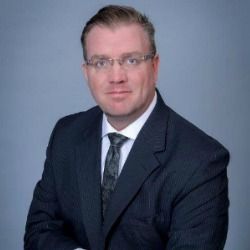 Aaron V. Johnson, Esquire
President
Aaron was born in Detroit, Michigan in 1976. He moved to Florida in 1990 and attended Florida State University from 1994 to 1999, where he graduated cum laude with a Bachelor of Science in Fine Arts, and a Bachelor of Science in Communication. He was admitted to the Florida State College of Law that same year and graduated in 2002, which is when he started practicing here in Vero Beach, Florida at the firm Collins Brown Barkett Garavaglia and Lawn, Chartered. Aaron has endeavored to use his legal training to assist in the business and administration of HALO.  He is an animal lover and is passionate about HALO's mission.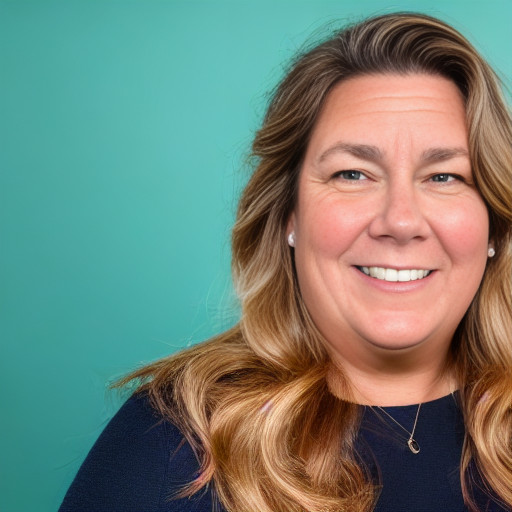 Rebecca Grohall
Vice President & Secretary
Rebecca is originally from Wisconsin and moved to Florida in 1999. She has an undergraduate degree from the University of Wisconsin at Eau Claire and a Master's degree from the University of Wisconsin at Milwaukee. She has been a certified urban planner for 20 years and is currently the lead planner for a local engineering firm. Rebecca's involvement started with H.A.L.O. over a decade ago when she read a newspaper story about fostering and decided to go see if H.A.L.O. needed fosters. Fast forward to nearly 200 fosters later, she has given kittens and cats of all ages a much needed second chance. In 2010, Rebecca started H.A.L.O.'s Facebook page which has grown to over 26,000 followers and expanded into other social media channels including Instagram, Twitter and YouTube. Rebecca's knowledge of social media platforms allows H.A.L.O. to share the faces of adoptable animals, lost/found animals, rehoming assistance and donation needs quickly to our supporters.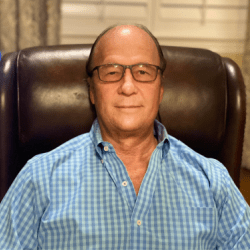 W Brad Gable
Treasurer
W Brad Gable is a retired executive of the Van Metre Companies headquartered in Northern Virginia. In addition to serving as a principal and board member of Van Metre Companies, Mr. Gable has served as President and board member of the Apartment and Office Building Association of Greater Washington, DC as well as an executive committee or board member of several other industry related organizations.  Mr. Gable held the designation of Certified Property Manager, was a licensed realtor and broker, and graduated from the University of Maryland with a Bachelor of Arts and Science.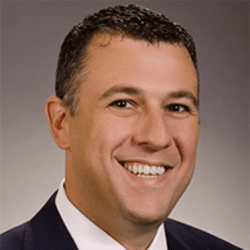 Mike Kanner
Director
Mike Kanner is a Financial Advisor and Investment Executive with Raymond James. He earned the Chartered Retirement Plan Specialist CRPS® designation which enables him to help design and maintain corporate retirement plans including 401(k) plans. Mike graduated from Elon University in North Carolina with a Bachelor's degree in Economics. After graduation, Mike began his career with Edward Jones Investments in the St. Louis, Missouri headquarters where he entered a two-year broker training program. After seven years with Edward Jones in Vero Beach, Mike decided to take his business to the local Morgan Stanley office where he co-founded the Leyda Kanner Group and in 2019 joined Raymond James. Mike moved to Vero Beach in 2003, and he enjoys spending time on his farm with his wife Cami and a variety of animals. Mike is a supporter of numerous national and local charities.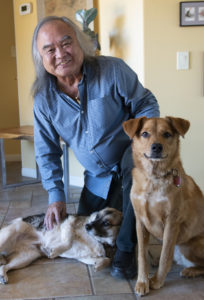 Steven Hirano
Director
Steven Hirano is a co-founder of Best Friends Animal Society and has been involved with H.A.L.O. since 2015. Steven moved to southern Utah in 1984 and spent first seven years building – from digging ditches for water pipes to putting up the animal buildings. He spent the next 17 years publishing Best Friends Magazine and building a membership to over 250 thousand members. He is primarily responsible for taking annual donations to Best Friends from 100 thousand to 30 million.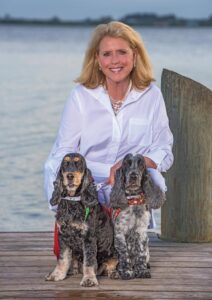 Page Franzel
Director
Page is the Owner and President of Page 2 Design, an interior design firm located in Vero Beach. As a lifelong animal lover, Page has been an incredible advocate for H.A.L.O.'s no-kill mission for many years. Her outstanding dedication to the animals in her community makes her the perfect fit for the position.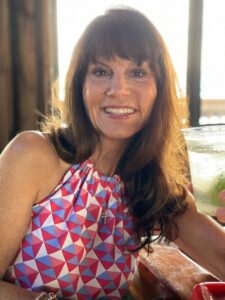 Carol Tapp
Director
Carol grew up in East Tennessee where she indulged in outdoor activities such as water sports, hiking, camping, and loving nature. After graduating from the University of Tennessee, Carol began her 25-year career in the global medical device sales field. Beginning with W.L. Gore, she then joined Johnson &
Johnson and onto Allergan, Inc. She recently retired from her career as Vice President of Business Development with a bariatric practice management corporation. After moving from Atlanta to Vero Beach in 2016, Carol was soon introduced to H.A.L.O. and developed a deep passion for the mission and
animals as a volunteer. Carol and her husband Dean have numerous rescue animals and enjoy the beauty and life of Vero Beach.