Margaret Wall
President
Over the past ten years, Margaret has been a volunteer and board member with H.A.L.O. No-Kill Rescue. As the President of the Board,  she brings 30 years of nonprofit and rescue experience to this position. Margaret understands the unique challenges when following one's heart, in an effort to help animals.  She is a Certified Dog Trainer and, since 2002, has been training shelter dogs to make them more adoptable. Her passion has been working with shy dogs to build their confidence and help find them homes.
Jan Howington
Vice President
Upon retiring from her career in telecommunications, Jan and her husband, Bill, moved to Sebastian where she began a second career working with a structural engineer.  Looking for a less stressful way of life, retirement was once again in the picture with the idea of volunteering with a nonprofit. After a brief conversation with Jacque Petrone, Jan began her volunteer journey with H.A.L.O. which quickly evolved into Event Coordinator and then Volunteer Coordinator to soon follow. In addition to Director of Volunteer and Community Relations, Jan serves as the Manager of the Vero Beach Adoption Center. Jan found her passion rescuing animals in need and has never looked back. 
Rebecca Grohall
Rebecca is originally from Wisconsin and moved to Florida in 1999. She has an undergraduate degree from the University of Wisconsin at Eau Claire and a Master's degree from the University of Wisconsin at Milwaukee. She has been a certified urban planner for 20 years and is currently the lead planner for a local engineering firm. Rebecca's involvement started with H.A.L.O. over a decade ago when she read a newspaper story about fostering and decided to go see if H.A.L.O. needed fosters. Fast forward to nearly 200 fosters later, she has given kittens and cats of all ages a much needed second chance. In 2010, Rebecca started H.A.L.O.'s Facebook page which has grown to over 26,000 followers and expanded into other social media channels including Instagram, Twitter and YouTube. Rebecca's knowledge of social media platforms allows H.A.L.O. to share the faces of adoptable animals, lost/found animals, rehoming assistance and donation needs quickly to our supporters.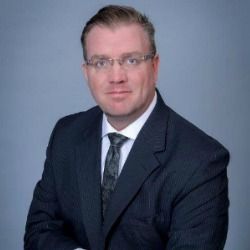 Aaron V. Johnson, Esquire
Aaron was born in Detroit, Michigan in 1976. He moved to Florida in 1990 and attended Florida State University from 1994 to 1999, where he graduated cum laude with a Bachelor of Science in Fine Arts, and a Bachelor of Science in Communication. He was admitted to the Florida State College of Law that same year and graduated in 2002, which is when he started practicing here in Vero Beach, Florida at the firm Collins Brown Barkett Garavaglia and Lawn, Chartered. Aaron has endeavored to use his legal training to assist in the business and administration of HALO.  He is an animal lover and is passionate about HALO's mission. 
Bruce McCullers
Bruce McCullers is the 3rd generation Owner of Reliable Septic and Services.  His company has been delivering exceptional service to the Tri-County area for over 60 years. Bruce is also a Real Estate Investor/Entrepreneur and a pillar in the community with his generous donations and sponsorships to local schools, fundraisers, charity, and of course his favorite and most dear to his heart H.A.L.O No-Kill Rescue. Bruce was born and raised in the Vero Beach community and continues to reside there.