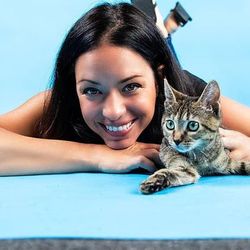 Jacque Petrone
Founder/Executive Director
In 2006, Jacque Petrone founded H.A.L.O. No-Kill Rescue to help animals live and overcome. It was the first of its kind and the only no-kill shelter in Indian River County. With Jacque's relentless determination, she paved the way for no-kill rescue in our community and serves as a beacon of light for companion animals and animal lovers alike. Sixteen years later, multiple shelter additions, hundreds of fundraising events, and thousands of volunteer hours, H.A.L.O. has rescued over 20,000 pets and decreased euthanasia in Indian River County by over 92%.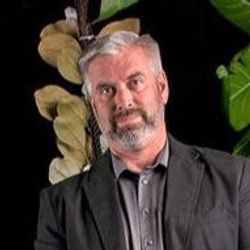 Jeff Bolling
Director of Operations
Jeff Bolling began his career with H.A.L.O. in March 2015 and was quickly promoted to Lead Trainer due to his extensive experience and amazing ability to understand what each individual dog needs to ensure they are healthy and happy. These qualities are just a few among many that made him the perfect candidate for the position of Director of Operations.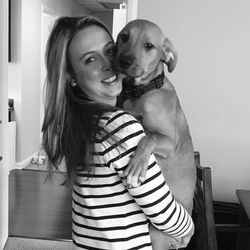 Allyson Bootes
Director of Development
Allyson's career with H.A.L.O. began as an event volunteer in 2013 which evolved into grant writer and event coordinator in 2018. In 2019, Allyson was welcomed as H.A.L.O.'s first Director of Development. Her extensive background in the legal field and knowledge of office management and marketing along with her love and passion for animal rescue made her the perfect fit for the position.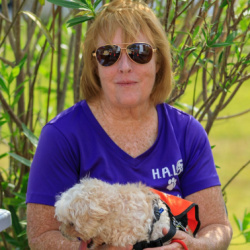 Jan Howington
Director of Volunteer and Community Relations
Upon retiring from her career in telecommunications, Jan and her husband, Bill, moved to Sebastian where she began a second career working with a structural engineer.  Looking for a less stressful way of life, retirement was once again in the picture with the idea of volunteering with a nonprofit. After a brief conversation with Jacque Petrone, Jan began her volunteer journey with H.A.L.O. which quickly evolved into Event Coordinator and then Volunteer Coordinator to soon follow. In addition to Director of Volunteer and Community Relations, Jan serves as the Manager of the Vero Beach Adoption Center. Jan found her passion rescuing animals in need and has never looked back.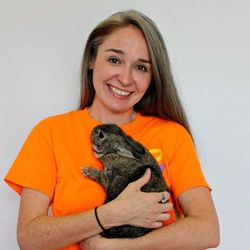 Amanda Jess
Thriftique Manager
Amanda Jess studied Business Management at Indian River State College. She has over 15 years of thrift store operations and retail merchandising experience. She has a passion for raising much needed funds for our shelter by rehoming secondhand goods. In her free time, Amanda refinishes pieces of furniture and donates all sales to the animals of H.A.L.O.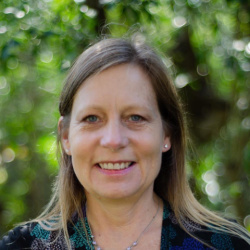 Kerri Bolling
Medical Director
Since obtaining her degree in Biology and Veterinary Technology from Purdue University, Kerri Bolling has worked at many specialty veterinary clinics and zoos where she honed her skills in veterinary medicine. She began volunteering at H.A.L.O. in 2011 where her unique knowledge helped save hundreds of lives. Kerri's experience and passion for animal welfare and conservation made her the perfect fit for the position of Medical Director.