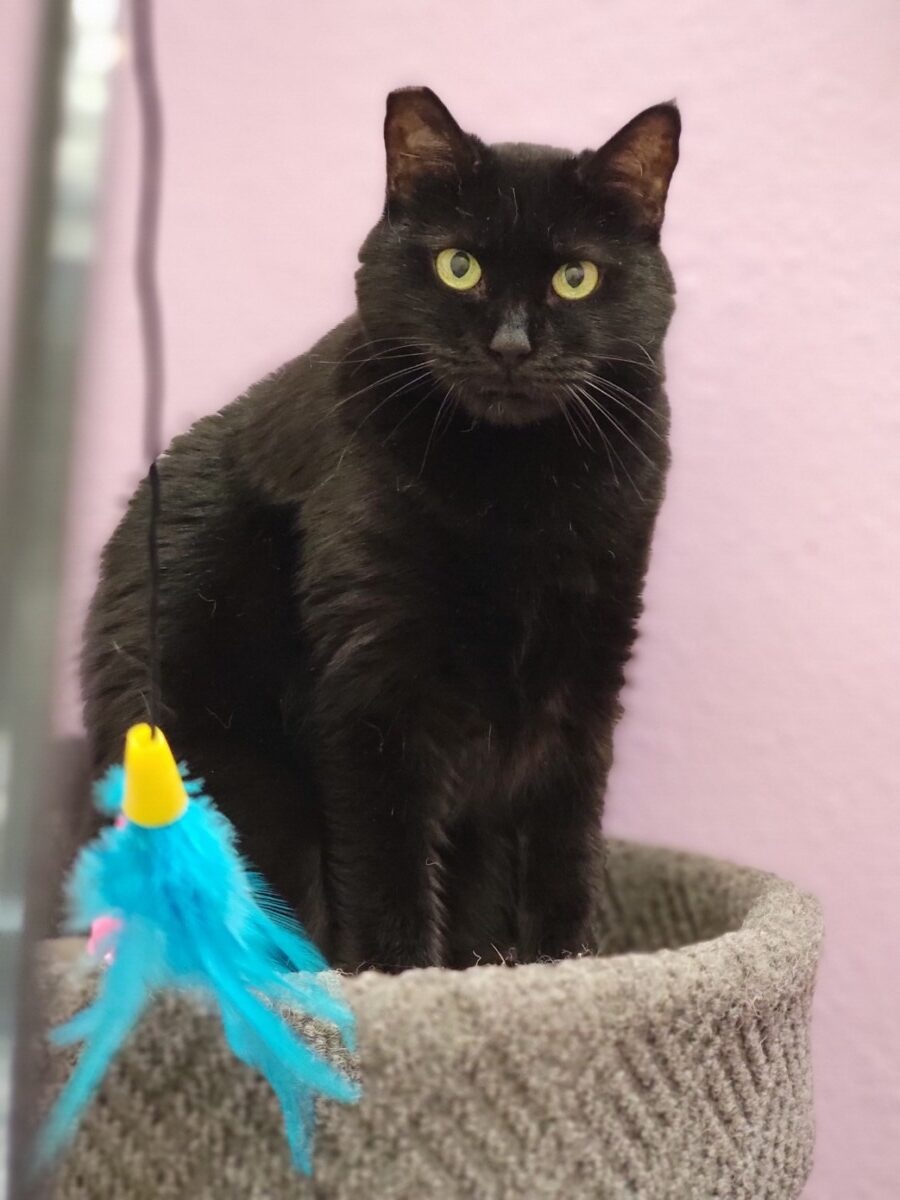 Meet Ella, our Longest Resident!
3,836 Days in Shelter as of 2/10/23
It's hard to believe that this beauty is one of our Longest Term Residents, but it's true. To be frank, Ella doesn't "audition" well. You may reach out to pet her and sometimes she replies with an accomplished left hook. That was in the past. She's finally letting us know that she's ready for a home of her own. When Ella wants love – it's like the sun comes out and you get to bask in her lovely presence with pets, rubs, and full body bumps. She does need her humans to "Speak Cat" and to be "Cat People".
We think she'll do really well in a quiet home with the same loving person to build trust. No other cats would be a plus. It may take a little time, but she's worth the wait. Ella may be 10 years old, but there's still a lot of kitten in her – wand toys are her fave.
Ella has a dental issue called Stomatitis that is controlled with medication in her wet food every other day, quite simple.
How about it? Will you open your home to this beautiful girl?
Foster to get your toes wet or Adopt!
H.A.L.O.'s Rescues are spayed/neutered, up to date on all vaccines, heartworm tested, fecal tested and microchipped before being placed in your home.  They also come with the rabies tag required by Indian River County. Our adoption fees help cover these costs.