Ways You Can Save a Life Today
Every Life Counts
MISSION
Helping Animals Live and Overcome (H.A.L.O.) provides a no-kill safe haven where extraordinary measures are taken to save homeless pets and protect them from abuse and neglect. H.A.L.O. believes in engaging our community by providing resources, education, and programs to do the same.
Tax ID: 20-8466866
VISION
To create a world with no more homeless pets.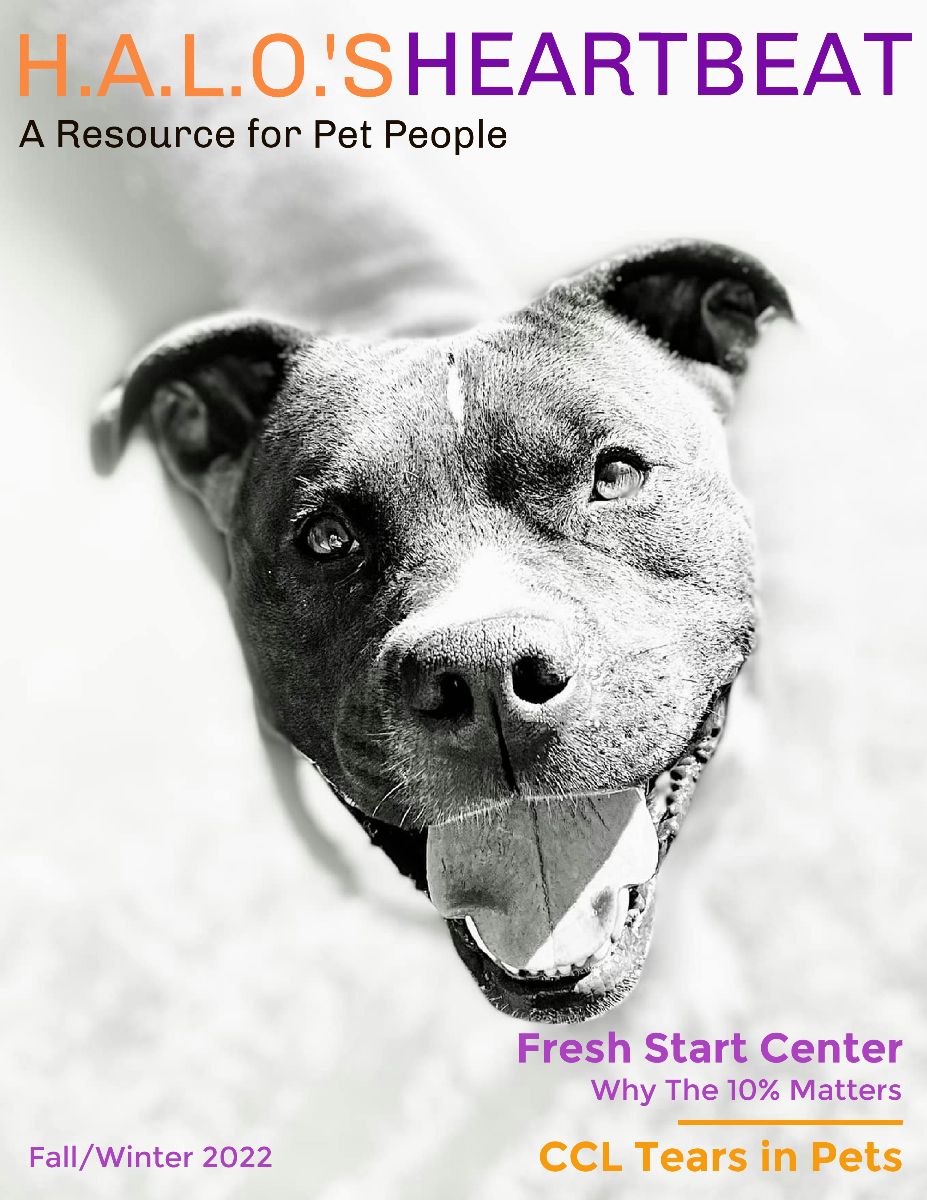 We are gearing up for our next edition of H.A.L.O.'s Heartbeat! This is an annual publication dedicated to providing an educational and lifestyle resource for the pet-loving community! Highlight your business and support no-kill rescue!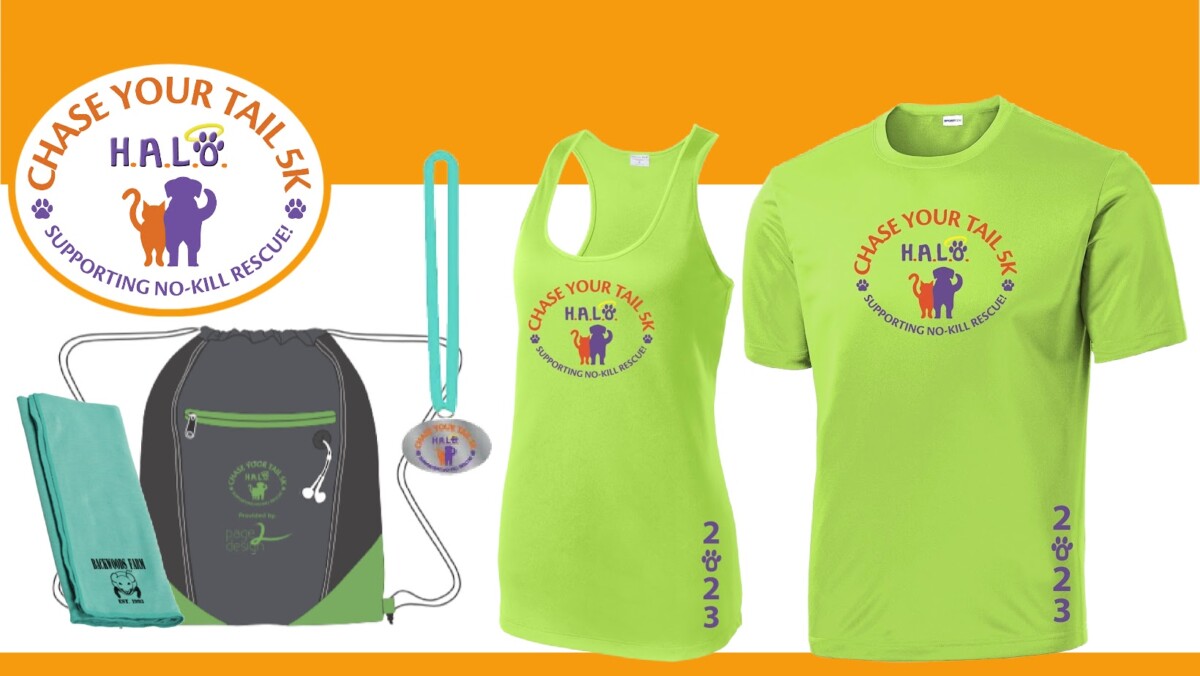 Join H.A.L.O. No-Kill Rescue's Chase Your Tail 5K Run/Walk to raise awareness for no kill animal rescue!
This event is for runners, walkers, and their dogs! Fun for athletes, beginners, kids and dogs all while raising money to save lives! 
H.A.L.O.'s 2022 Impact Report is here!
Each year, animal welfare organizations are able to choose how they report their numbers. Transparency is central to a true no-kill philosophy and to the effective implementation of no-kill programs. Our community, whose engagement is essential for life-saving progress, cannot help solve a problem they don't know exists.

Transparency begins with the reporting of simple numbers. At H.A.L.O., we are firm believers in the "noses in, noses out" reporting method. We believe that EVERY life matters and will never leave any animals out of our calculations under any circumstances. Even in doing so, we are so proud to have achieved a 97% SAVE RATE in 2022!
As a private no-kill rescue, H.A.L.O. never receives any funding from the county or state which means that our success and ability to save lives starts with YOU and continues to grow because of YOU. We cannot thank you enough for supporting our mission and standing beside us in this commitment to creating a better world for our pets and their people!
Donations matched up to $20,000 thanks to the Leslie Alexander Foundation.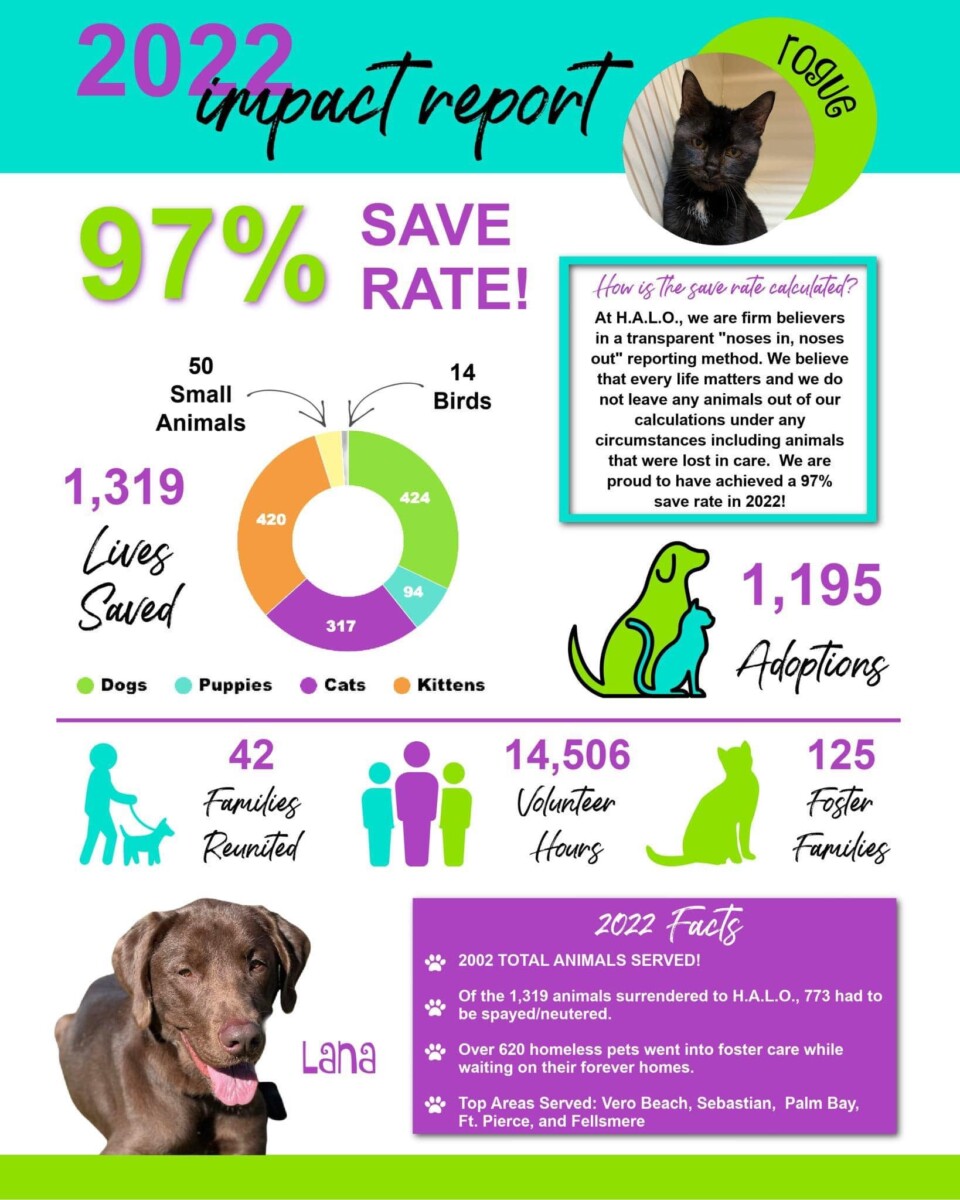 Throughout the years, we have been incredibly blessed to meet many amazing humans who have dedicated their lives to the care of our pets and we wanted to share those resources with you.
We hope you enjoy it as much as we enjoyed creating it for you!