Ways You Can Save a Life Today
Every Life Counts
MISSION
Helping Animals Live and Overcome (H.A.L.O.) provides a no-kill safe haven where extraordinary measures are taken to save homeless pets and protect them from abuse and neglect. H.A.L.O. believes in engaging our community by providing resources, education, and programs to do the same.
Tax ID: 20-8466866
VISION
To create a world with no more homeless pets.

Throughout the years, we have been incredibly blessed to meet many amazing humans who have dedicated their lives to the care of our pets and we wanted to share those resources with you.
We hope you enjoy it as much as we enjoyed creating it for you!
Woof & Purr Report May!
Check out H.A.L.O.'s monthly newsletter!
Lots of great stuff to keep you in the know!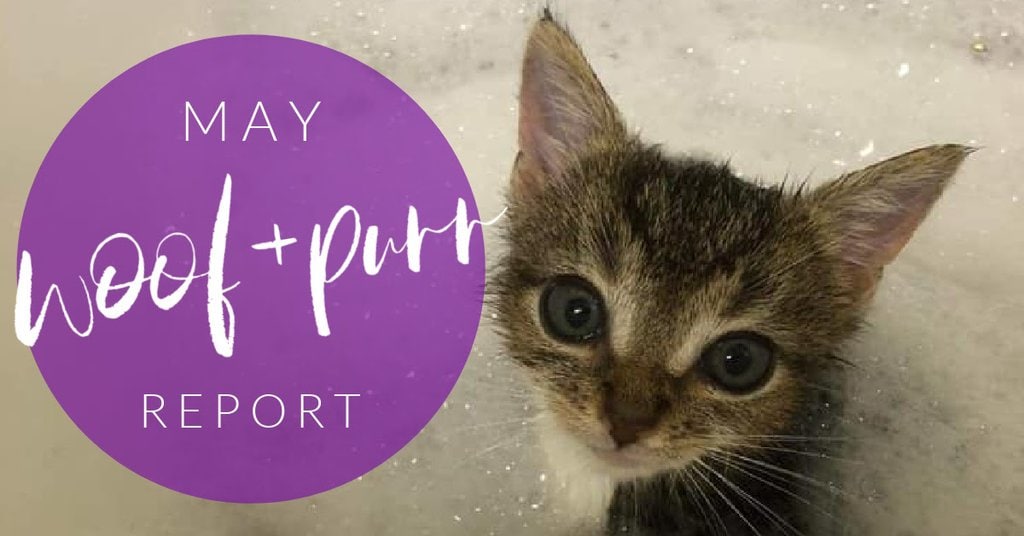 Angel Medical Help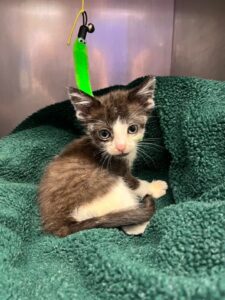 Skunk was born as a sibling of three.
The group, fondly called the "trash cats," were placed in foster care and while his siblings Raccoon and Opossum thrived, Skunk struggled.
His treatment is surgical, but he's not a candidate until he reaches 3lbs or 6 months. He sits currently at 1lb, 2 months.
We have a long road to keep him healthy and growing while he struggles to keep any food down to get him ready for surgery.
While we are worried, we believe in the power of prayer and Miracles
SkunkPower!
Your support as a Guardian Angel means you will be there in times of need to continue saving lives like Skunk. 
Pawcasso's for Sale!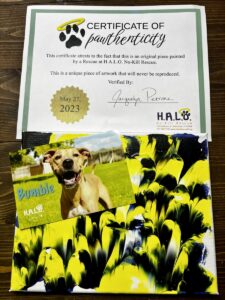 Get your one-of-a-kind masterpiece, tongue crafted by a Rescue dog just for you!
Each year the Rescue dogs and cats enjoy creating these canvases for H.A.L.O.'s Pawcasso event at Diossy Gallery.
This year was a huge success with all cat art SOLD and a few dog pieces left for sale for those of you that could not make the gallery!
(Prints can also be picked up at the VB Adoption Center to save the cost of shipping)