At H.A.L.O., we understand that rehoming a pet can be stressful to you and the animal. If you are planning to rehome your pet, we strongly encourage you to use our Courtesy Posting service to keep your pet out of a shelter which will significantly reduce stress on them and give you the option to find the perfect family!
Once you click the Rehome button below, you will be guided to create a free profile and walked through all steps of the adoption process. Your pet will be not only posted on H.A.L.O.'s Facebook page to be viewed and shared by thousands of animal lovers but, also shared on Adopt-A-Pet to be viewed by millions!
It is your responsibility to screen your pet's new family. We recommend doing a home visit and checking veterinarian references before you make the final decision. We also recommend having your pet fixed and up to date with vaccinations to ensure they are not used for breeding purposes.
We strongly encourage you to provide as much information about your pets needs as possible to find the most suitable new home. And… a picture says it all so please post a great shot!
We are sorry you have to give up your pet and we greatly appreciate you making this step to not surrender to a shelter and help make their transition as smooth as possible. We are here to help if you have any questions!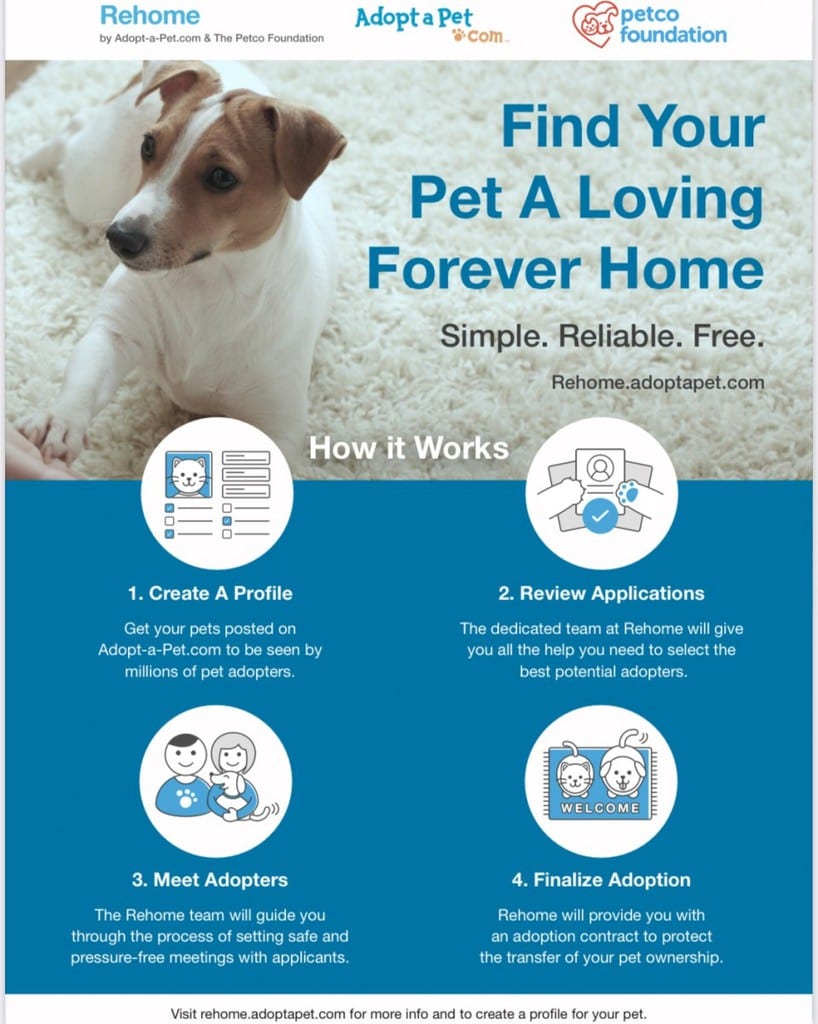 PLEASE NOTE*** If your pet is from H.A.L.O., please do not complete the Rehome application. We always want our rescues back. Call the shelter at 772-589-7297 to set up a return appointment. Thank you!