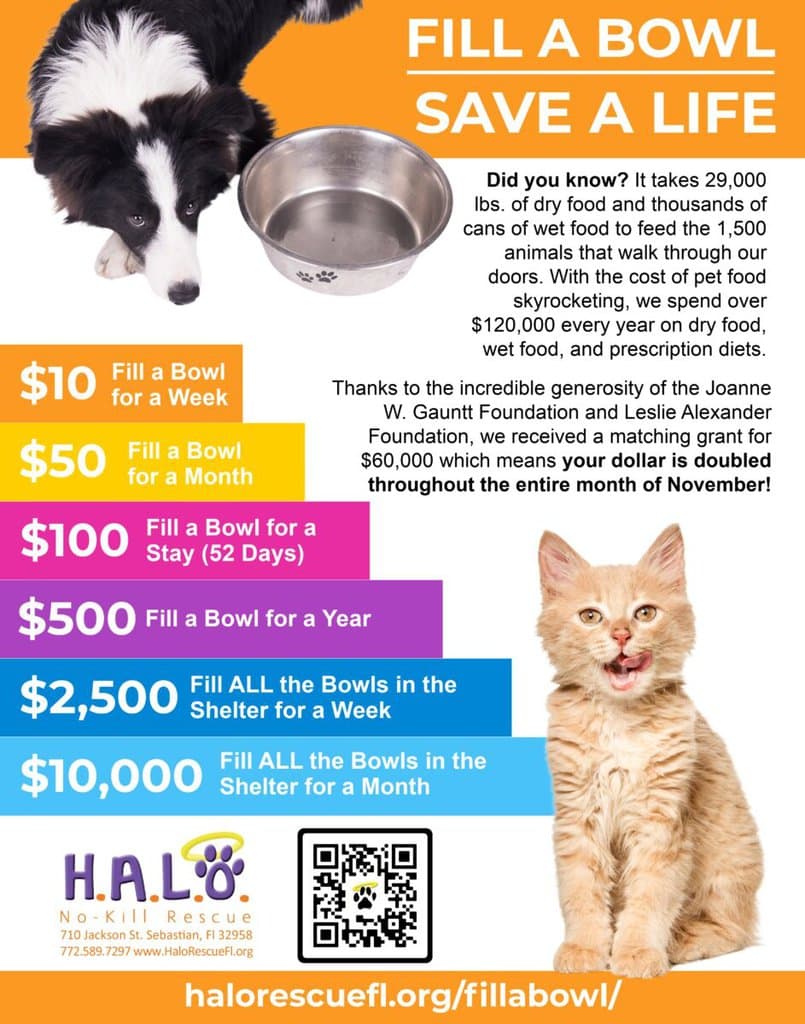 This month is super important to us…
For the first time, we have been blessed with a matching $60,000 gift from two Foundations to help H.A.L.O. fight food insecurity for 2024!
This year we have seen a rise in animal malnutrition as families cannot afford the cost of quality pet food.
We will have spent $120,000 this year on feeding the thousands of Rescues that call H.A.L.O. a temporary and sometimes permanent home.
Many of our Rescues are on Salmon based or Prescription diets for skin allergies and medical concerns and we watch them go from poor condition to thriving with dietary needs met alone.
Our wish is to go into 2024 having our food budget covered so that we have the peace of mind knowing every bowl will be filled with quality nutrition.
Please donate to H.A.L.O.'s Fill A Bowl Campaign today! Remember your donation is doubled all month.
Don't think you can't help… Just $10 will fill a bowl for a Rescue in need for one week!
View all campaign details: halorescuefl.org/fillabowl
Make a donation: https://give-usa.keela.co/fill-a-bowl