H.A.L.O.'s Fresh Start Program
As a no-kill rescue shelter, H.A.L.O. often ends up with extremely difficult cases where dogs are simply not adoptable due to untrusting and aggressive behaviors. Many of these dogs have been neglected and abused by humans and need a little extra love and care before they are ready to go to their forever home. Each of H.A.L.O.'s Misfits is in the Fresh Start Program where our trainers work with them extensively through pack work, positive muzzle training, and behavioral modification with a heavy emphasis on exposure.
If you are interested in adopting one of our Misfits, please fill out our Misfit Adoption Application (link here) and give us a call for more information about our process.
Please consider sponsoring a Misfit's care while they learn to love and trust again because every life deserves a second chance!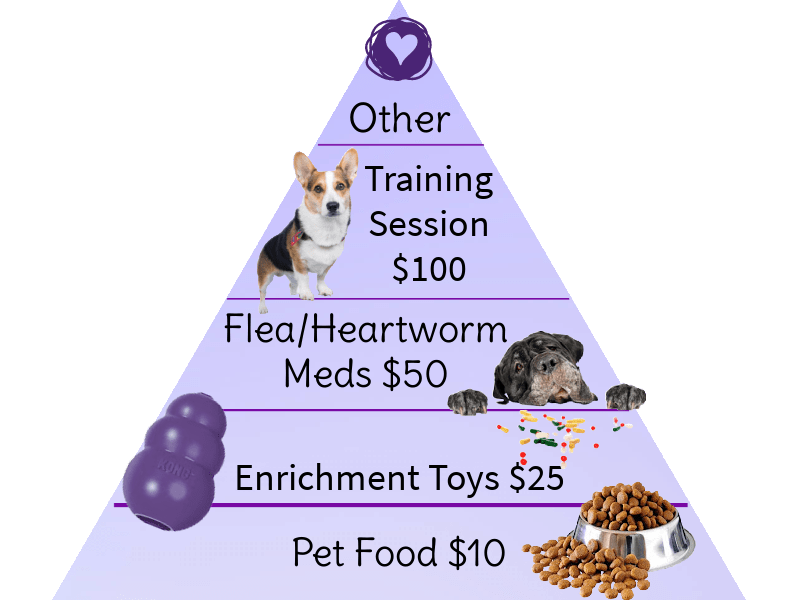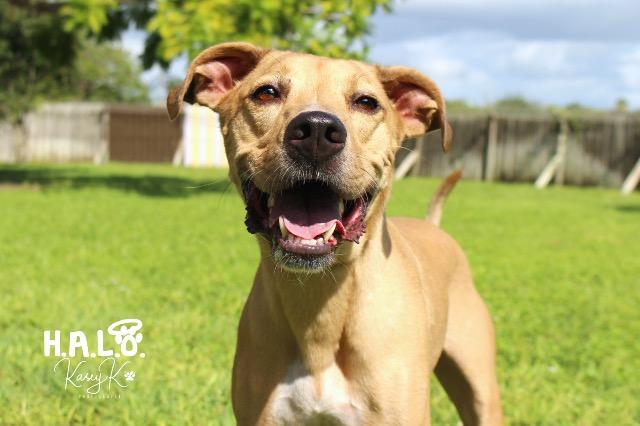 Bumble
Entered H.A.L.O. 6/22/2015 as a puppy
I was not properly socialized as a youngster and became very leery around people. My misunderstanding and trust issues has caused me to fear bite, but I have come such a long way through HALO's Fresh Start Program.
My nickname is T-Rex because I like to stand on my back feet for minutes for treats!
Esther
Entered H.A.L.O. 1/22/2019
I entered H.A.L.O. as a stray and not only was I physically in bad shape, I was also extremely untrusting and fearful.
It was obvious I had been very failed by the humans that were supposed to take care of me, but H.A.L.O. trainers entered me in the Fresh Start Program and made it their mission to teach me to love and trust.
I'd prefer to be the one and only pet in your life. Children are too rambunctious and scary for me to feel safe. I also don't warm up to new people quickly, so a quiet home without ins and outs is ideal.
With love and structure I have excelled and know being in a home would give me my missing piece!
Russel
Entered H.A.L.O. 6/4/2019
I came into H.A.L.O. as a stray and unfortunately my dominant and challenging behaviors made H.A.L.O. handlers warry of placing me in a home right away, but I have come such a long way it is now my time to shine and I am going up for adoption!
I continue to be guided through positive reinforcement to learn proper interactive human skills!
Octavia
Entered H.A.L.O. 9/11/2019
I am a gentle giant, but will get possessive and am not the best at sharing. I am a very big girl with a lot of love and loyalty to give if you take the time to get to know me. I am solitary and will do best in a quiet home.
Zazu
Entered H.A.L.O. 5/13/2020
I am a sweet boy just needing someone to give me lots of love. I was used as a bait dog and am lucky to have survived and ended up in the loving care of HALO. I am ready for a home of my own but the best fit would be as an only pet with adults willing to spend time building me up through love and consistency.
Lyla
Entered H.A.L.O. 10/27/2020
I am a super smart girl looking for the perfect home that will put in the work to help me continue to learn how to be the best pup.
I love to play in the water, roll in the grass, and find new smells on my walks. As long as I have established a good relationship with and have been introduced properly to a new dog, I really enjoy playing with them! I am an active pup that benefits from lots of mental and physical stimulation who will cuddle right next to my person when I am fully exercised.
I do resource guard items that I perceive as my own. My foster has been working with me on it and I have come a long way, but still have more to go. I am very mouthy as well, I love to use my mouth to explore new things. New environments and situations can cause me to become fearful and uncomfortable so reading my signs and helping me overcome these challenges would help me tremendously.
Benji
Entered H.A.L.O. 3/8/2021
I am a handsome young man that was not socialized properly as a pup. I would do best in a quiet and patient home that will help me with my training and socialization. I am a very smart guy that is eager to learn, but can be a bit stubborn at times. I have a tendency to jump up to greet you, but I am working on only being pet while in a sit to help with my anxiousness around new people. I love to play in water and with toys and am great for car rides!
Dax
Entered H.A.L.O. 4/10/2021
I am a beautiful boy that ended up homeless.  I am quirky and am not the type of dog to be smooched on so H.A.L.O.'s Fresh Start Program is helping me find my way so that I am ready for a family of my own.
I came into HALO because my dad lost his home. I was wary of so much happening at first, but have since really opened up to be a big love. I like the company of other dogs and car rides are a must!
I am active, playful, smart and affectionate. Due to my shyness around new settings, no children in the home is best for me. I also am not fond of crating, but do well when left alone in the home.
Smokey
Entered H.A.L.O. 9/29/2021
I came into H.A.L.O. as an Okeechobee transfer. I exhibited all positive behavior traits on intake but as life progressed my fear started to show through placing me in the Fresh Start Program. 
By no means am I not adoptable, but I will take a family that understands me and continues to only push me as far as my comfort allows. 
Howie
Entered H.A.L.O. 1/21/2022
They say I am large and in charge, and they are right! I am a big boy with lots of love to give. I love to say hi to every person I see on walks, but I am not a fan of other animals. Due to my reactivity to other animals, a fenced in yard is a must for me. I can be a bit unpredictable with new people and can be pushed to bite if the proper precautions and introductions are not taken so I am part of H.A.L.O.'s Fresh Start Program.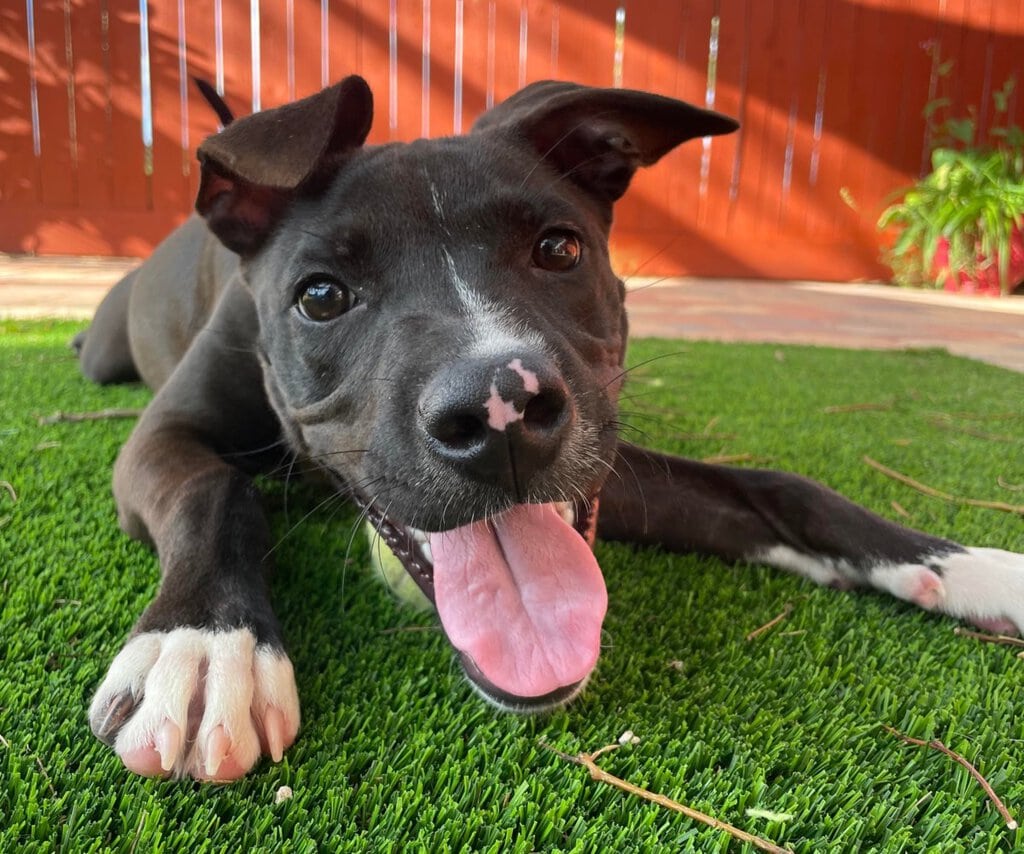 Zucchini
Entered H.A.L.O. 10/13/2022
I am a puppy through and through who loves to play and be with my people. However, the world is still scary for me and when I am put in unfamiliar environments, I can lose my confidence and start to become mouthy. As a result, I am looking for a special someone that will take the time to go through proper training with me and help me build my confidence and trust!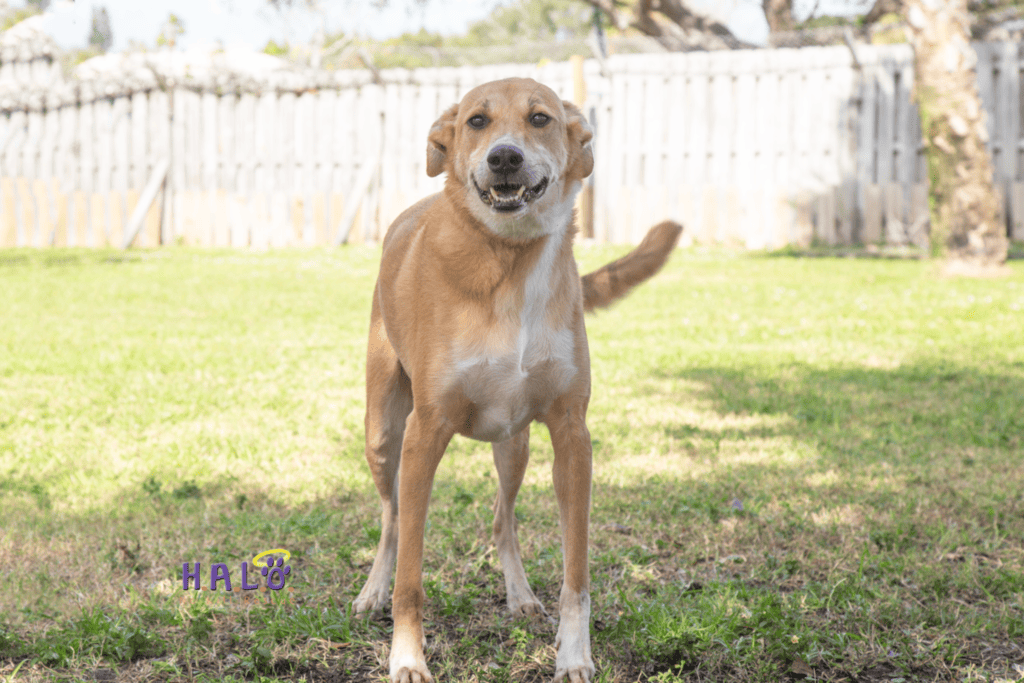 Whyatt
Re-entered H.A.L.O. 1/7/2023.
I am a energetic and strong lad looking for a home that will put in the time to gain my trust and be the best friend I am dreaming of. I need a home with a lot of structure who will help work with me on my claiming behavior. I can be a bit weary of strangers but with slow introduction and time, I start to warm up. I enjoy being with my people and bond really closely to those who take the time to bond with me.
I was brought back to H.A.L.O. through no fault of my own and am looking for a new best friend! 
Boo
Re-entered H.A.L.O. 2/7/2023.
I am a wonderful little girl looking for the perfect home that will give me lots of attention and love. Playing with toys and being with my people are how I enjoy spending my day. I have lots of energy so an active home that can spend time with me and help socialize me is ideal. Strangers can be a little daunting for me, but with the proper introduction I will show my amazingly sweet personality. I can't wait to meet you!
Grace
Entered H.A.L.O. 2/19/2016
In February 2016 I was a transfer from Brevard's shelter- rescued just in time before my euthanasia.
H.A.L.O. handlers really tried to rehabilitate me for a home of my own, but over the years my claiming issues just became to severe to trust me in a home.
While I am considered a lifer, I am very loved and well cared for at H.A.L.O. and while I do not have the manners for a household, I am a great companion to staff here!
Whiskey
Entered H.A.L.O. 6/1/2020
Handsome is what you get when you look at me, but mental stability is a big issue for me.

One day I love you, one day I don't and there is no certain reason or trigger that H.A.L.O. trainers have been able to get a gauge on.
I am super lucky I am safe at H.A.L.O. and will continue my behavioral journey, while receiving all the love and care I deserve! Due to me unpredictable behavior, I am considered a lifer!
Mayson
Entered H.A.L.O. 11/28/2020
While being deaf, I had come such a long way at H.A.L.O. and I was finally ready for a family of my own. Sadly, the high stress of the change of environment caused me to regress and I became very unstable and unpredictable in my home.
H.A.L.O. trainers have deemed me a lifer because my life at H.A.L.O. is like the porridge… just right!
Misfits in their Forever Home!
Rado
 Re-entered H.A.L.O. 12/12/2022. Now Adopted 2/14/2023!
I have your classic cattle dog personality so I enjoy having a job to do. I am a very smart guy who would do best with a structured routine and a strong handler that can teach me how to be the best boy possible. Basic obedience is easy peasy for me, I will learn just about anything for some yummy treats. I enjoy playing in the water and going for rides in the car. If you are willing to put in the work with me, I will show you all the love I have to offer.

Stip
 Re-entered H.A.L.O. 12/5/2022. Now Adopted 1/24/2023!
Jack Russell here!
I am anxious and can be unpredictible at times, but when I am on my game I am nothing but pure love.
My anxiety compounded with human failure have made me a work in progress, but I know there is someone out there looking  to share the journey!
Abby
Entered H.A.L.O. 6/22/2021. Now Adopted 12/9/2022! 
I flew from the Bahamas to be given my chance at a family of my own. I am sweet and shy and would do best in a quiet home that can give me time to adjust to my new world! Once I bond, I guarantee to make the most loyal friend. I am a HALO Misfit because I can fear bite if pushed too fast with strangers.
Lola Rae
Entered H.A.L.O. 5/27/2016. Now in a Permanent Foster 11/22/2022!

One of the favorites at H.A.L.O., I am a doll baby with the humans in my circle.
Treats are usually the trick to winning me over, but due to my aggressive temperament around other pets and humans I do not know, it was determined that my best life will be at H.A.L.O.
Sometimes protecting a dog from bad choices is the best gift you can give.
ParaNorman
 Entered H.A.L.O. 8/4/2022. Now Adopted 11/4/2022!
I am a giant ball of fluff looking for the perfect home. With all my fur, I tend to overheat quickly so trips to the beach are out, but cool AC is in for me! I have your typical husky "Awoo's" and will sing to you whenever I feel like it.
I can be wary of new people so a quiet and calm household would be the best for me. I can be possessive of things and people I claim as my own so I was placed in H.A.L.O.'s Fresh Start Program.
Roman
Entered H.A.L.O. 3/31/2020. Now Adopted 3/28/2022!
I have really come full circle while in the Fresh Start Program. I came in very leery and shy and now have blossomed, love my pack time and the other dogs. I can be more leery around men than women but if you take the time with me, I will blossom!
Kane
Entered H.A.L.O. 2/1/2014. Now in a Permanent Foster 2/20/2022!
Going to be killed because of my birth defects, an Angel saved and brought me to H.A.L.O.
I had been mistreated, was deaf and blind so the combination led to a very untrusting and reactive personality.
H.A.L.O. handlers are part of my family and being able to trust them makes my life here worth every second living it!
Beauxregard
Entered H.A.L.O. 2/21/2014…Now Re-Adopted 2/5/2022!
I am really a great boy, but being deaf has me a bit nervous and nippy around new people. Once I am given the time and quiet to bond to my family, I am very loyal and well behaved. I am good left alone in the house and am also used to being crated. I know hand signals. I like car rides, playing ball, running around and couch cuddles.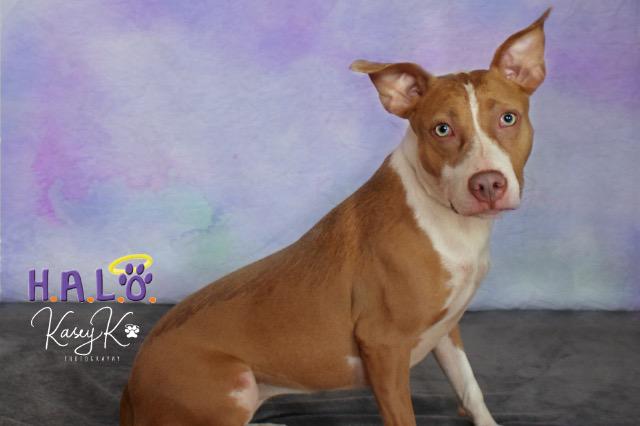 Sky
Entered H.A.L.O. 1/12/2017. Now Adopted 1/6/2022!
Sky is always eager to please and excited to receive any attention as she so wants to be with someone and adored. She is very good on her lead and has the cutest little fast step, lady walk. Sky is a great listener and hugger and she will try and melt into you and bury her face in your body. Sky does have extreme restraint fears and will bite if feels threatened at all. Trainers are working on building up her trust and teaching impulse control.
Nemo
Entred H.A.L.O. 7/20/2016, now in a Permanant Foster 11/18/2021!
They call me Eeyore around the shelter. I have been at H.A.L.O. since 2016 and while I have had my share of troubles, I am still hopeful to share life with a quiet, stable person to bond with and share ice water! My largest struggles are claiming and guarding issues but I do have tells when I have reached my threshold.
Joito
Entered H.A.L.O. 6/28/2021. Now Adopted 11/5/2021!
I am adorable and good with my person, but am not a social butterfly. Not being able to see definitely sets me back and I get very possessive of my human and will bite if someone I do not know approaches. Take the time to get to know me and I will be your best friend! Just looking for my special person to share a quiet life with.
Duncan
Entered H.A.L.O. 1/14/2021. Now Adopted 8/19/2021!
I am a fiery little guy who struggles with resource guarding and aggression. Due to my behavior issues, I was placed into H.A.L.O.'s Fresh Start Program where my handler worked with me closely and I came a long way. 
With lots of patience and training, I learned how to deal with my quirks and the people closest to me learned how to manage my behavior.