As a nonprofit animal rescue, we rely heavily on the assistance of caring and hardworking volunteers for all of our programs. Volunteers can work directly with the animals increasing their chances for adoption by providing much needed human contact and socialization, or work behind the scenes feeding and caring for the 200 plus homeless pets that call H.A.L.O. their temporary home, or help educate the community on our mission and promote responsible pet ownership. The future of no-kill rescue lies largely with YOU!
Note: If you'd like to foster, please check out our Foster page.
What can I do as a H.A.L.O. Volunteer?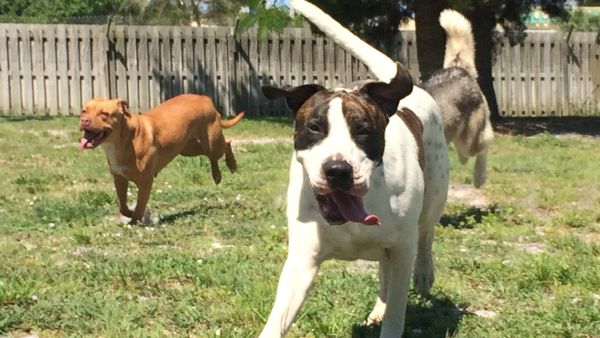 Dog Pack Pal
Work directly with the dogs! H.A.L.O. uses pack work with the dogs to create positive behavioral modification to enhance their quality of life, provide socialization skills, and increase adoption rates. Work under staff supervision to help the dogs! Shifts begin at 8:00 am and can last until 10:30 am.
"My favorite H.A.L.O. memory is one I get to relive every day…walking in every morning to wagging tails and excited faces. I know it is the dogs' way of saying Thank You."
– Kristen, H.A.L.O. Dog Staff
Underdog Shy Dog Program
Help rehabilitate a shy dog! This program was designed to help shy and fearful dogs gain trust and confidence. For this volunteer position, you will need to spend time with the dogs and, under the direction of our trainers, use a few training methods to begin to change their perception of people. This position has lots of flexibility!
"My favorite H.A.L.O. memory is Margaret and I getting Spotty and Shaggy in the car for the first time and our journey to McDonalds."
– Kerri, H.A.L.O. Volunteer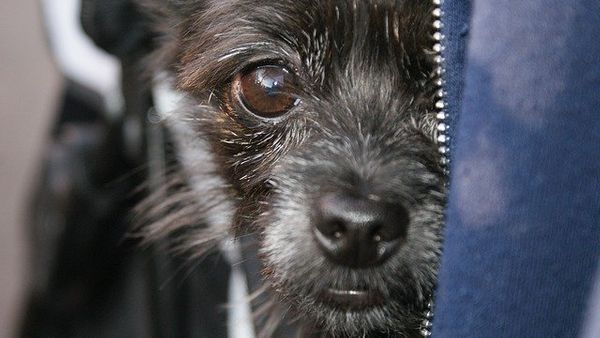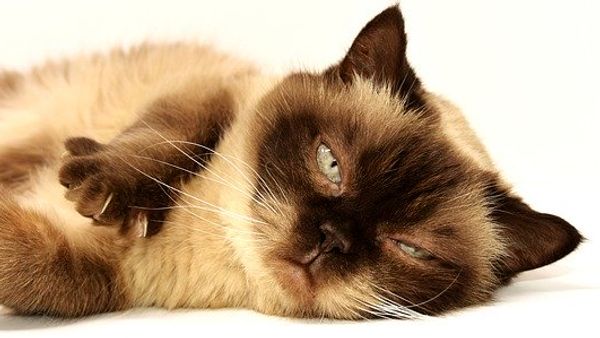 VB Adoption Center
Who doesn't love kittens? Our Vero Beach Adoption Center, located in the Indian River Mall, is home to over 30 cats and kittens along with rabbits and guinea pigs. Volunteers are responsible for cleaning, feeding and providing general care of the rescues as well as facilitate their adoptions.
"My favorite H.A.L.O. memory is early morning cleaning at the mall shelter and singing show tunes with Carole as we cleaned the rooms."
– Cathy, H.A.L.O. Volunteer
Dog Walker
Who let the dogs out? Woof! Woof! This position ensures the dogs at H.A.L.O. receive the exercise and TLC they need and deserve every single day. Dog walkers are most needed during morning shifts (9AM) to get the dogs out for their first break of the day and before the Florida heat arrives, but trained walkers are welcome all day long weather permitting.
"I have met some amazing animals throughout the years I have been at H.A.L.O. They opened my eyes to the world of rescue and H.A.L.O.'s mission which I am so grateful for."
– Hailey, H.A.L.O. Dog Staff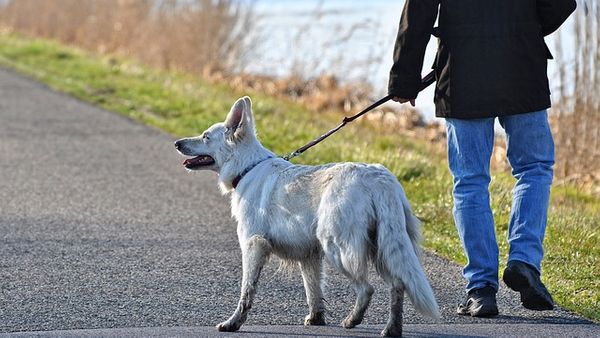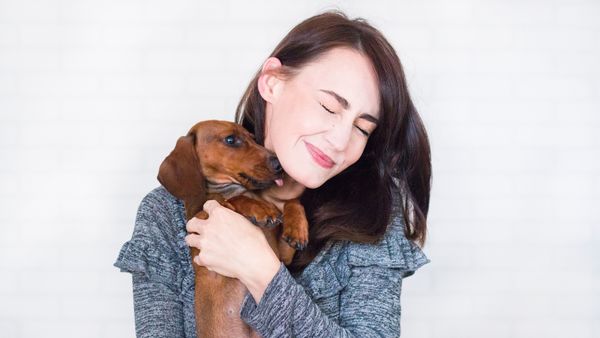 Main Shelter Caretaker
Help with the cleaning shifts at H.A.L.O. caring for, feeding, and cleaning the animals during their stay with us. You can make a stressful environment feel more like home through extra blankets, toys, grooming, and TLC!
"My favorite H.A.L.O. memory was watching the Bahamas dogs come in scared and malnourished and then being able to see them turn into happy and healthy dogs."
– Autumn, H.A.L.O. Dog Staff
H.A.L.O.'s Rescued Treasures
All proceeds from our thriftique, H.A.L.O.'s Rescued Treasures, benefits the animals in our shelter. and offers a variety of home decor items, kitchenware, clothing, furniture, collectibles, antiques, and kid's items. Volunteers assist in organizing donations and helping customers with purchases.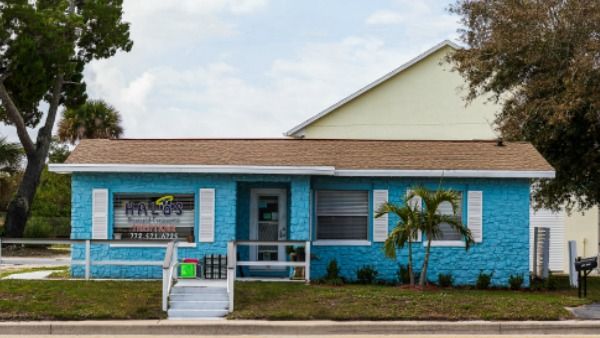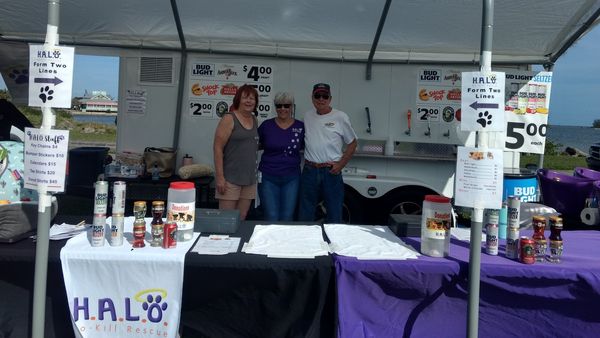 Event Liaison
Help spread the word about no-kill rescue! As an Event Liaison, you will promote H.A.L.O.'s mission and work at informational booths at various events within our community. The best part? You get to hang out with adoptable animals while representing H.A.L.O.!
At Home Projects
Being creative is the name of the game! At H.A.L.O. we often come up with crazy ideas with projects or computer work that can be done from home. Anyone want to design a dating website for people and rescues?!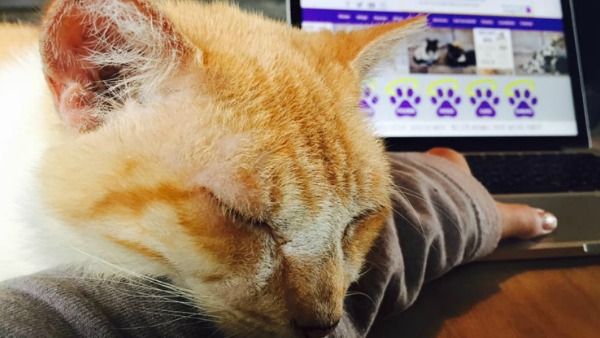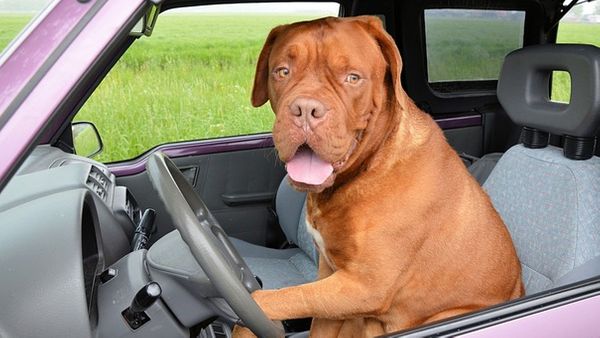 Transportation
Each day holds a different challenge at H.A.L.O. We can find ourselves with a baby deer that needs to go to Busch Wildlife, or transporting a rescue to a specialist in Orlando for orthopedic surgery, or picking up a raw diet for a kitty with severe allergies. Whatever the day holds, our transport volunteers make it happen. We couldn't do it without you!