H.A.L.O.'s Angel Medical Emergency Fund was created to ensure the best medical treatment for every pet that walks through our doors. We NEVER discriminate based on an animal's medical need and go through extraordinary measures to provide life-saving care.
When a pet is surrendered to H.A.L.O. due to an accident or emergency, our Angel Medical Fund is what enables us to give them a second chance at life.
At H.A.L.O., we do not feel that a life should be judged based on the expense of a medical need and we feel every animal deserves a second chance to live a full and happy life.
Where does your money go? See some of our medical journeys below. Thank you for believing!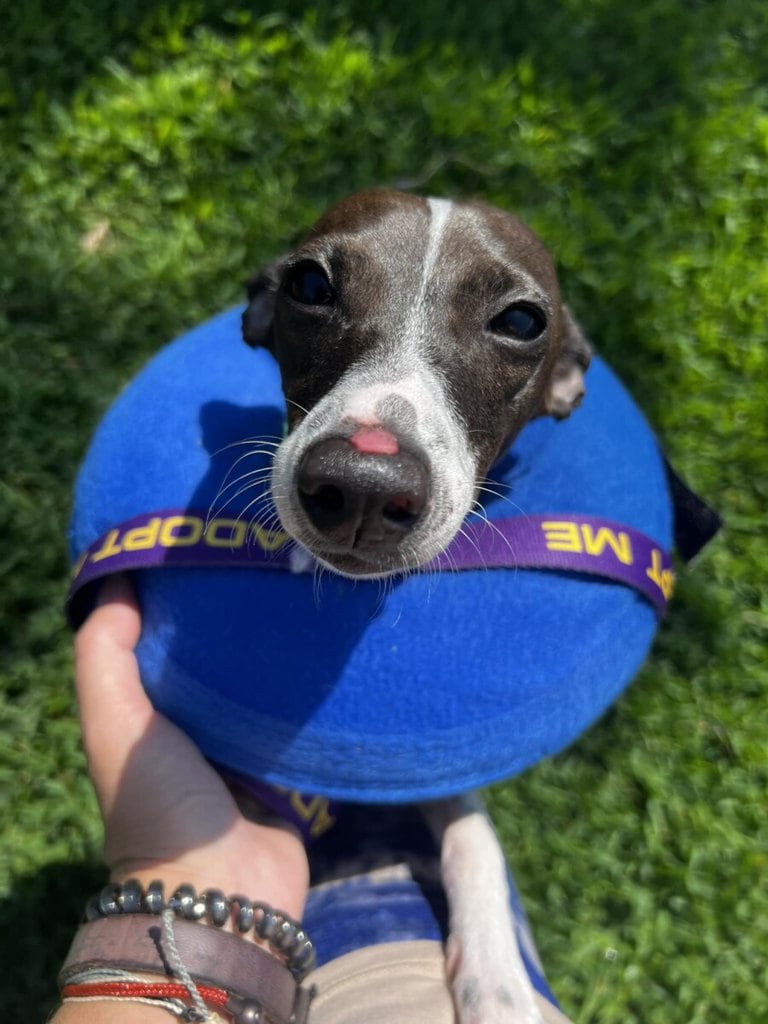 Kal's Journey
Kal, short for Kal-el (superman's birth name) aptly re-named because he wants to fly once he is fully healed, came to H.A.L.O. April 3rd.
In February he broke his leg. His owners received help from a caring vet with surgery, but on that Monday, during a bandage change at the vet clinic, his belongings were left in the parking lot and Kal was homeless.
When we arrived to pick Kal up he was full of anxiety and at only 8 months old he knew only loss.
A combination of improper exercise restriction and infection, Kal's fixator was loose and he was having a hypertrophic delayed union. The only way to save his leg was to remove the external fixator and plate his leg along with a heavy course of antibiotics to treat the infection.
We were committed to Kal to never know loss again and were grateful to be able to step in and change his future to one filled with the same joy and happiness that he gives in return to everyone he meets.
Thanks to your donations to our Angel Medical Fund, we are able to give second chances to homeless pet's like Kal. 
Thank you for believing and being their reset button! We couldn't do it without you!