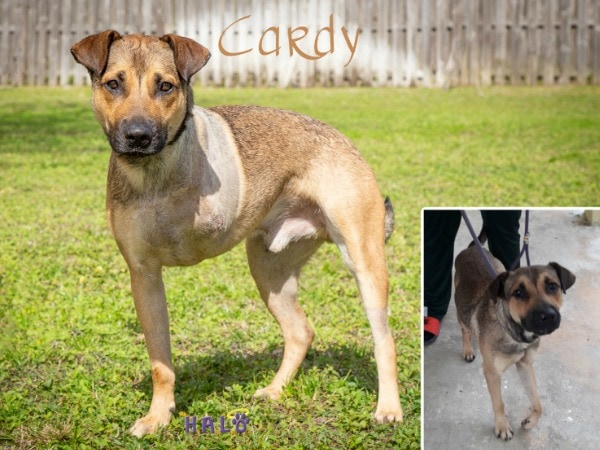 Cardy's Journey
During Hurricane Dorian, Cardy was found with an injured leg. H.A.L.O. flew to the Bahamas and brought him back to the shelter to provide the care he so desperately needed. Cardy went through five months of appointments with a specialist, but the damage to his leg was too severe. Sadly, the muscle had atrophied and caused a lack of circulation which meant his leg had to be amputated. Because of the Angel Medical Fund, Cardy is living his best life at H.A.L.O. while waiting to find his forever home, he runs and plays and is now pain free!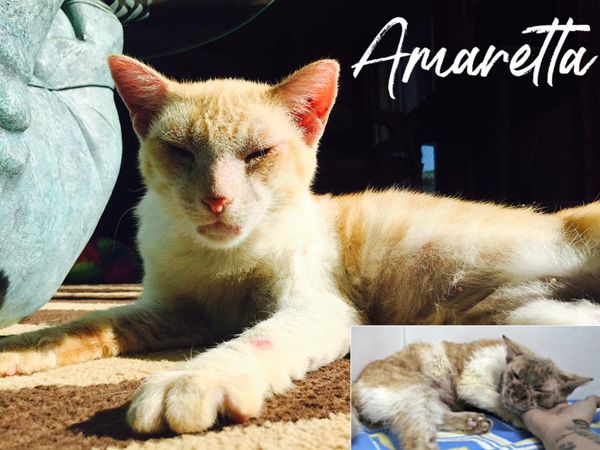 Amaretta's Journey
Like many of the rescues at H.A.L.O., Amaretta was surrendered as a final hope to save her life. She suffered from a severe skin infection coupled with a form of MRSA and her pain and suffering was extreme. She was immediately taken to the hospital and later transferred to a specialist. After almost a year of appointments, tests and medications, the veterinarian felt it was in Amaretta's best interest to euthanize her. Jacque, remembering her promise to every animal, was not willing to give up on her so she packed her up and brought her home. A combination of no household chemicals or detergents, a raw food diet, and of course, love has turned around what once seemed hopeless. Amaretta's life is now full of promise and hope!
H.A.L.O.'s Angel Medical Emergency Fund was created to ensure the best medical treatment for every pet that walks through our doors. We NEVER discriminate based on an animal's medical need and go through extraordinary measures to provide life saving care.
When a pet is surrendered to H.A.L.O. due to an accident or emergency, our Angel Medical Fund is what enables us to give them a second chance at life. At H.A.L.O., we do not feel that a life should be judged based on the expense of a medical need and we feel every animal deserves a second chance to live a full and happy life.
Thank you for believing!